"Chez Ali" Complex invites you to explore a stunning atmosphere at the middle of palm grove. Enjoy a night of priceless relaxation and joy. Spend 4 amazing evening hours of fun and amusement. The rhythm of Moroccan singing and dancing will give you off good vibes. Enjoy the spectacular view of fireworks.
You will be hosted by Berber Tribes who represent the Moroccan cultural and artistic richness. Don't miss the chance to watch them singing and parading around your dinner table.
You will be captivated by the beauty and fascination of the Moroccan traditional folklore.
It's time to witness amazing Fantasia displays. Attend a fantasia show performing scenes of Berber and desert knight furious battles.
TRANSKECH ensures you a safe drive to your residence lead by an expert driver.
Dinner includes the following choices:
Moroccan soup called " Harira"
Meat Kebab
Chicken or meat Tajine
Seven vegetables Couscous
Barbecue
Seasonal fruits
Moroccan pastries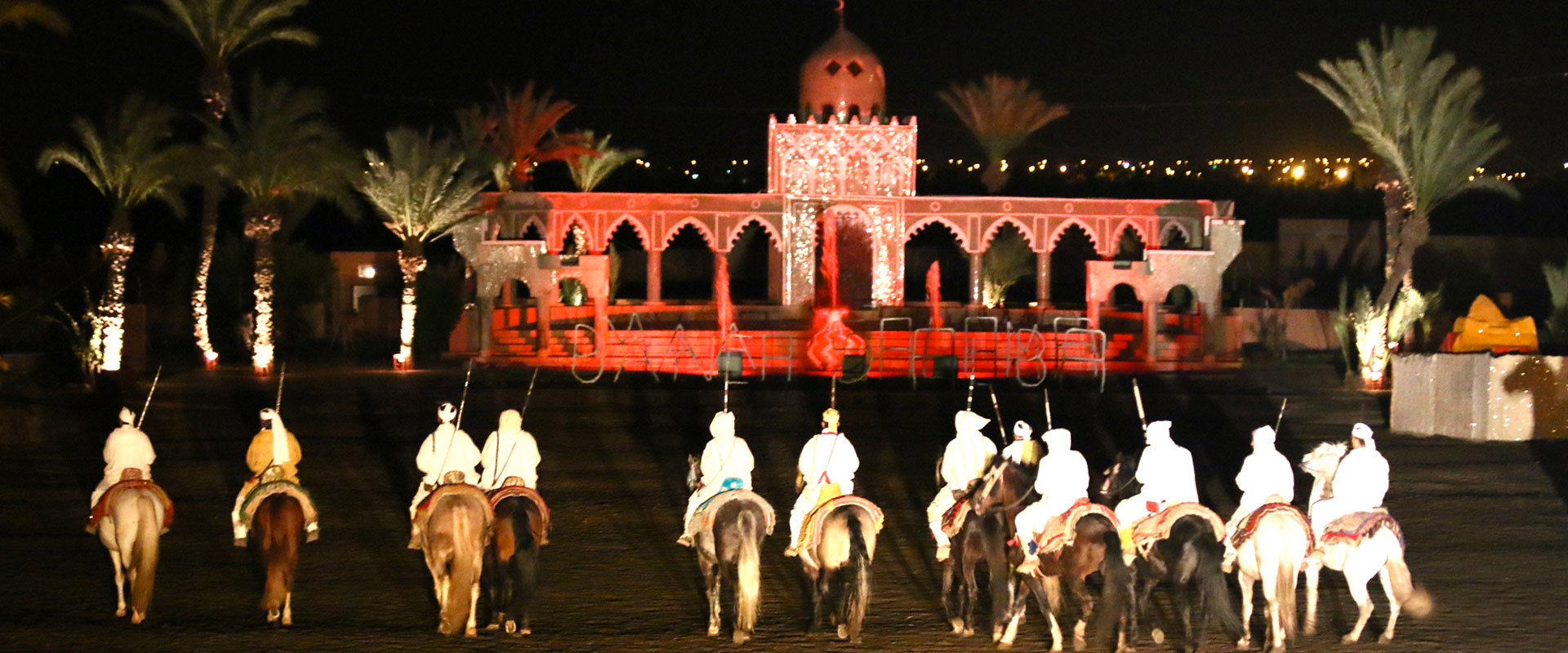 | Total Price for 1 – 2 pers | Total Price for 3 pers | Total Price for 4 pers | Total Price for 5 pers | Total Price for 6 pers | Total Price for +6pers |
| --- | --- | --- | --- | --- | --- |
| Free Quote Request | Free Quote Request | Free Quote Request | Free Quote Request | Free Quote Request | Free Quote Request |