Introduction:
TRANSKESH offers you the chance to practice a pretty fun and delighting experience. Camel ride is a guaranteed experience to greatly cheer you up. Go through the great palm grove of Marrakech to explore the hidden surroundings and villages, meet the locals and learn about the local culture and traditions while visiting a berber family for a fresh mint tea. It's an experience full of adventure; ideal for couples and families with children.
Highlights:
enjoy a camel ride tour out of the noise of Marrakech
stroll the palm grove in a caravan camel trek
Discover the hidden villages surrounding the Marrakech city
Wear Touareg traditional cloths and take some photo memories
Learn about local lifestyle, hospitality and enjoy a mint tea with a Berber family
Description:
Transkech suggest a special activity in Marrakesh ideal for couples and families, your camel ride experience will start from accommodation to the beautiful "Palmeraie" in the north of Marrakesh. You will be welcomed by camel leader who will invite to wear the traditional "Touareg" uniform which is composed of a Jellaba and a scarf. It is a nice little break before you before starting a camel ride through the palms.
Along the way, stop for a break and take pictures capturing spectacular palm trees and some memories/pictures with camels. Ride through authentic villages at the green palm grove, following in the footsteps of caravans that have done so for centuries, where you will get to observe how the locals outside the Marrakech city center enjoy their humble life. During a visit to local family, you will have the opportunity to learn about the daily lifestyle and enjoy a moments with the family while drinking a glass of fresh mint tea.
After the refresh moments, you will ride camel's back to meet your driver and return back to your accommodation in Marrakesh.
What is included:
Professional driver guide
Transport in an air-conditioned minivan or 4Wd Fuel included
Mint tea
Hotel pick up and drop off
Camel guide
Not included: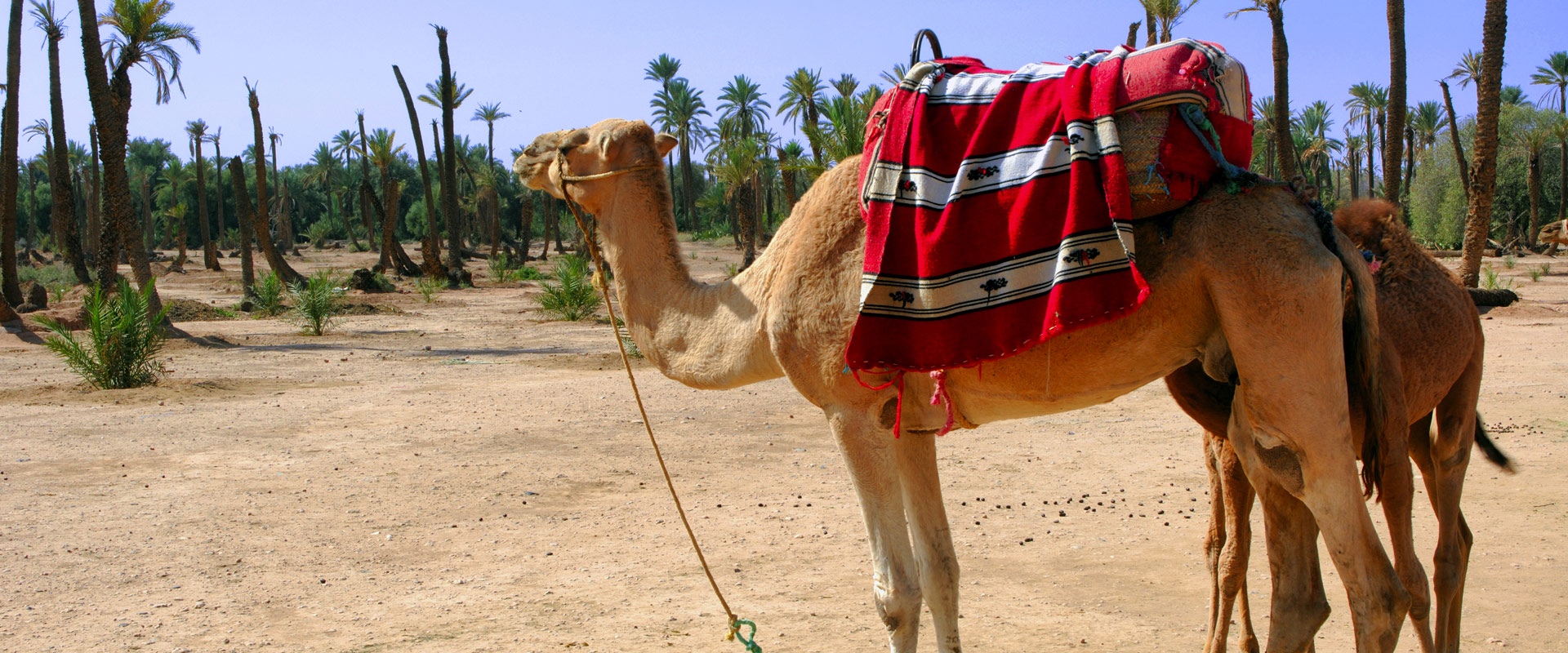 | Price Total for 1 – 2 pers | Price Total for 3 pers | Price Total for 4 pers | Price Total for 5 pers | Price Total for 6 pers | Price Total for +6pers |
| --- | --- | --- | --- | --- | --- |
| 40.00€ | 50.00€ | 60.00€ | 70.00€ | 8000€ | Quote request |