Marrakesh Camel Ride :
Marrakesh Camel Ride : TRANSKESH offers you the chance to live a pretty fun and delighting experience. Camel ride is a guaranteed experience to greatly cheer you up.
Marrakesh camel ride is simply magical, especially in the exotic "Palmeraie" situated few minutes away from downtown's noise and traffic.
Your experience will start from the beautiful "Palmeraie" in the north of Marrakesh. You will be welcomed by camel leaders and invited to wear the traditional "Touareg" uniform which is composed of a Jellaba and a scarf. It is a nice little break before you begin the camel ride through the palms.
Along the way, stop for a break and take pictures capturing spectacular sunset, palm trees and camelpictures. At the end of the excursion and after 1 hour camel ride, you will return to Marrakesh and enjoy sips of lovely mint tea.
included:
*transport go and back from your hotel with professional driver
*nice vehicle with air conditioning and fuel (diesel)
*transport insurance
*1 hour camel ride in palm grove 
* traditional clothing (jilbab and Saharan scarf)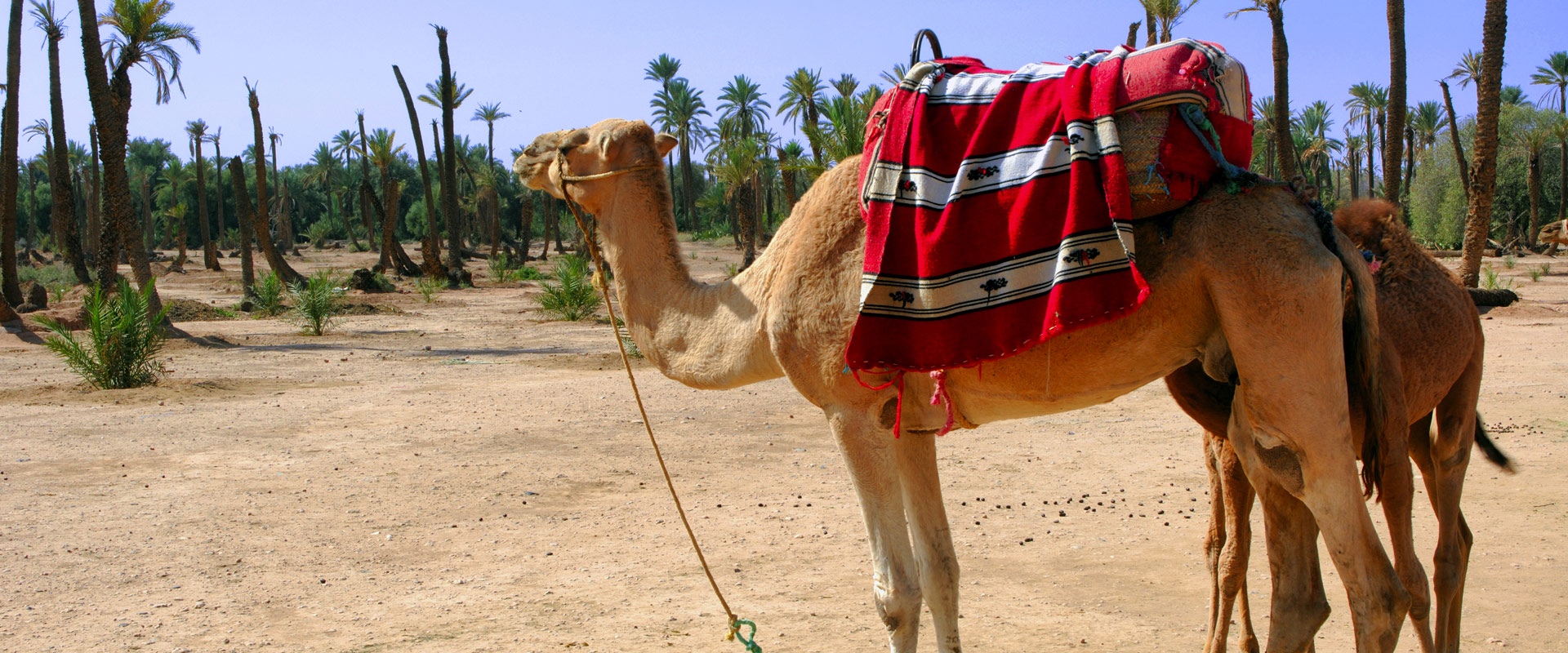 | Price Total for 1 – 2 pers | Price Total for 3 pers | Price Total for 4 pers | Price Total for 5 pers | Price Total for 6 pers | Price Total for +6pers |
| --- | --- | --- | --- | --- | --- |
| 50.00€ | 60.00€ | 80.00€ | 100.00€ | 11000€ | Quote request |